On November 17, 11 paintings previously created for the Poker Room at Caesars Palace will be auctioned off. The 11 paintings by LeRoy Neiman are from the 1980 series The Girls of Caesars Palace and feature women in casino scenes. (Yup, in the 80s we still called grown-ass women "girls".) For the past 30 years, the paintings hung throughout Caesars Palace in Las Vegas. Now you can have all the female icons of the past (big hair, sexism, and all) right in your own home.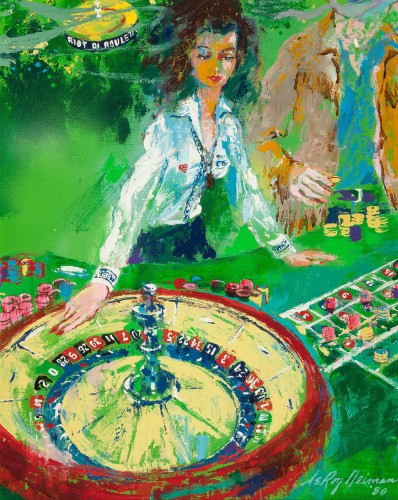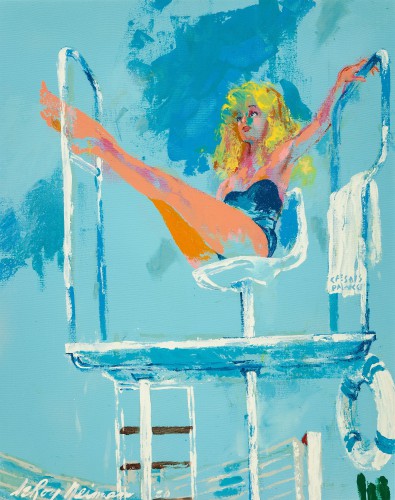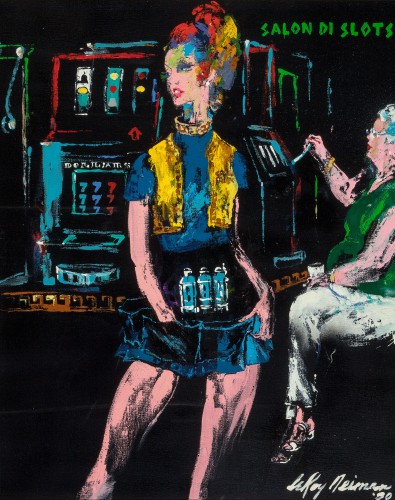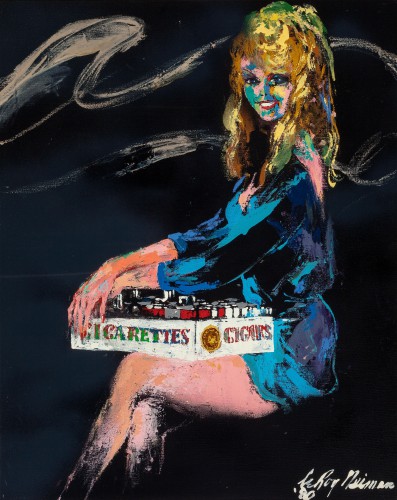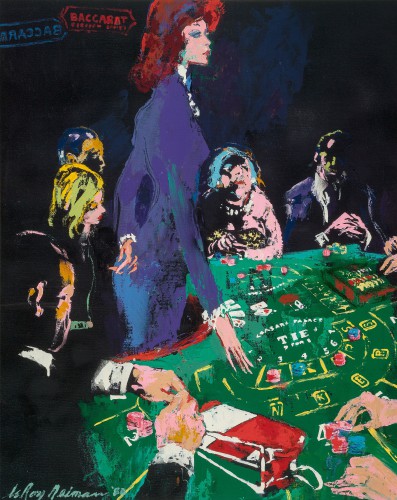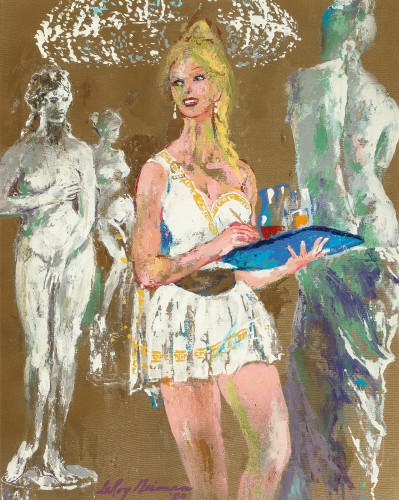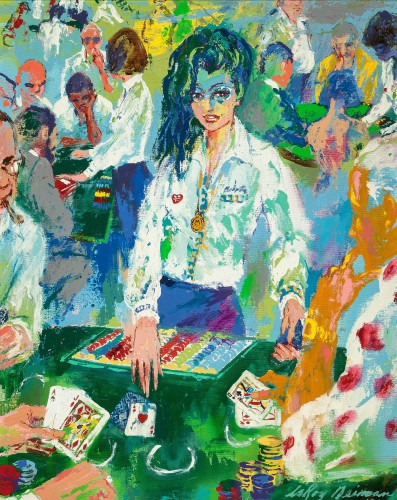 You can view all the offerings — and place bids online — here.
PS Also in that auction, Neiman's Dancers in the Koutoubia Palace, Tangier, 1969.